Say Hello To Downsizing Magic!
Do you find yourself facing these real estate challenges:
Family members in need of help decluttering and organizing, but with no idea where to start?
Clients who just won't prep their homes for listing, costing you potential sales?
Endless hours spent helping clients clear out their belongings, leaving you exhausted and behind schedule?
Clients with massive collections or overwhelming possessions, leaving you feeling lost and overwhelmed yourself?
If any of these ring a bell, we've got great news for you: there's a solution that can make your life a whole lot easier. Say goodbye to these real estate headaches and hello to a more streamlined, stress-free process. Intrigued?
Keep reading to learn more...
Living in a home for 20, 30, or 40+ years means moving will be no small undertaking. We'll help your clients get moved in a few easy steps!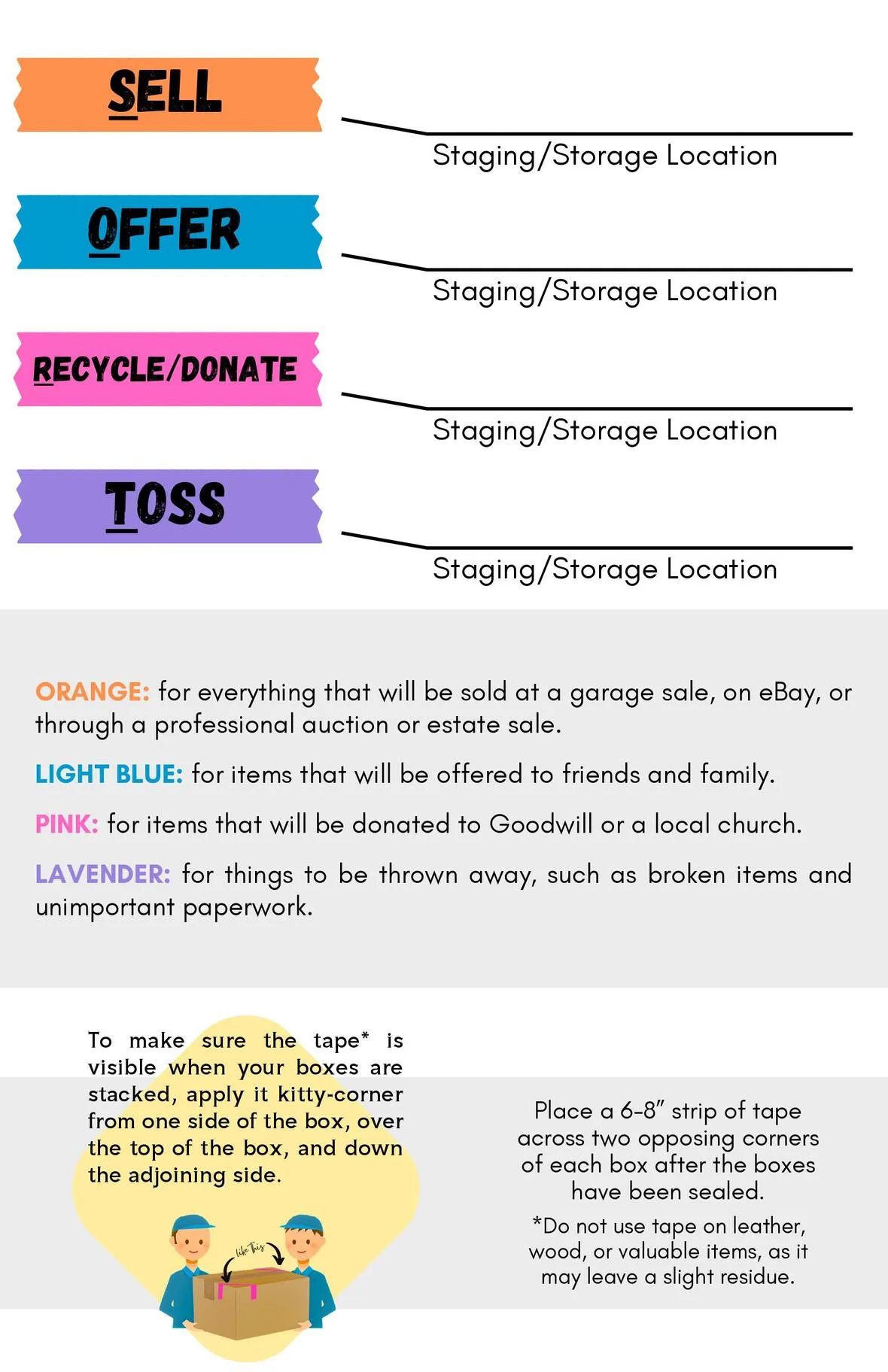 Step 1 - SORTing
Getting your client's ready for their big move? Don't forget to tackle the tough task of SORTing! It's a perfect opportunity for them to decide what stays and what goes - before packing.
Say goodbye to the stress and confusion of trying to organize belongings. With Downsizing Magic you'll receive four vibrant colored rolls of tape and four handy signs to place in specific collection areas. Whether you're sorting out boxes or furniture, our tape helps you make clear and quick decisions. Plus, with our easy-to-follow instructions, you're clients will be an organization pro in no time! Whether you're a REALTOR®, senior move manager, family member, or the soon-to-be mover, this one simple step will help move you forward with ease, working towards a common goal.

Sell - Items for a garage sale, estate sale, or Ebay
Offer - Items to offer to friends & family
Recycling/donating - Donations to Goodwill or a local church
Toss - Garbage or items to go to the dump
Decluttering just got a whole lot easier with our SORTing product in your toolbox!
Step 2 -
Senior Moving Kit
Help your clients experience a seamless move with our newest moving kit!
Our innovative product boasts the same reliability as our original moving kit, but with added features to support a comfortable move to a one or two bedroom house, apartment, or community - perfect for individuals or couples.
They'll love how seamlessly it assists with their move. They can say goodbye to the stress of moving and hello to their new home-sweet-home with ease!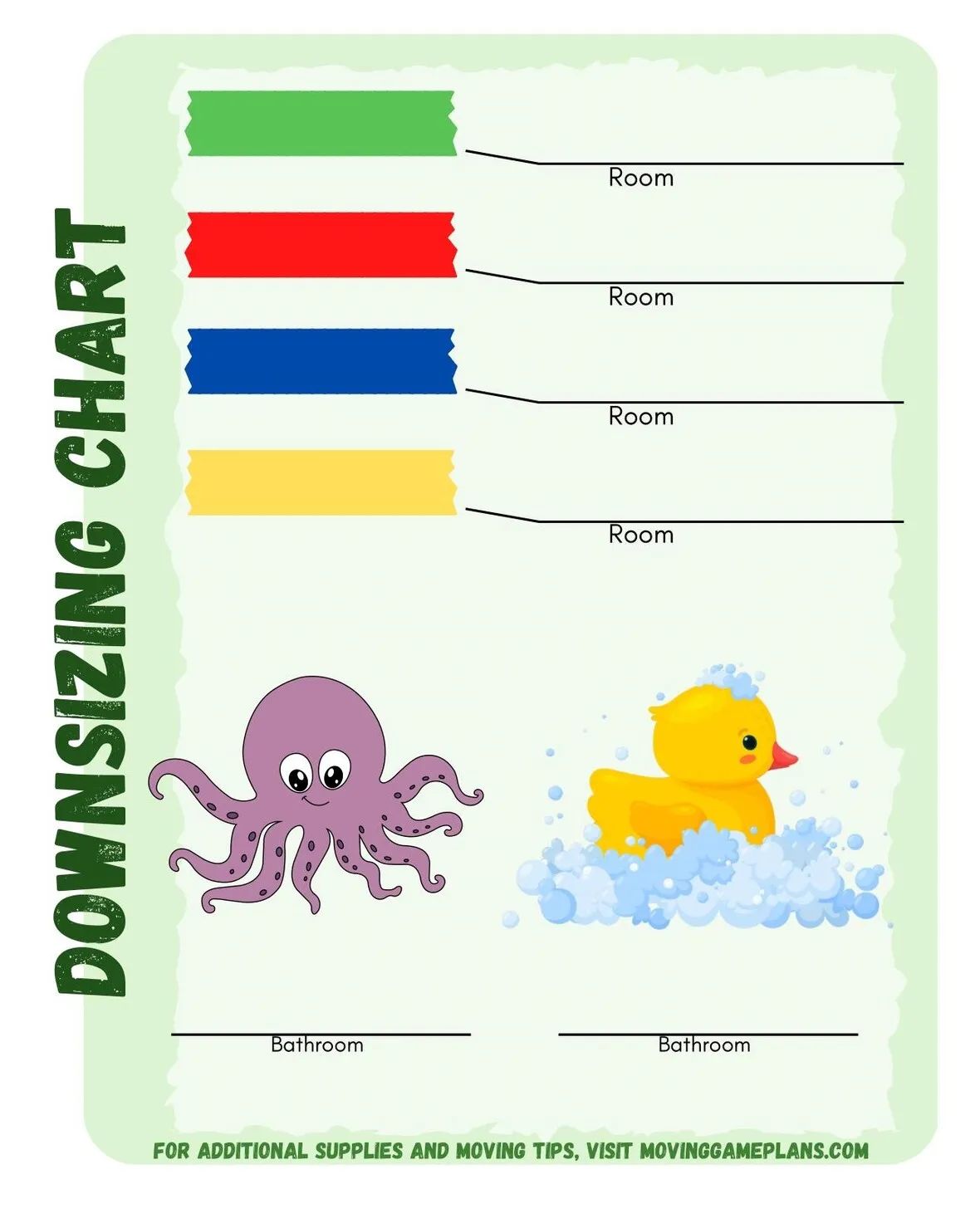 Step 3- Inventory Tracking System
Our inventory tracking system flawlessly syncs with the Senior moving kit - a must-have tool for senior citizens looking to move homes with ease! Delivered in an easy-to-carry 8.5x11" booklet, this system is designed to make their transition stress-free.
What's more, it comes in the same four vibrant colors that are included in the Senior Moving Kit. Say
goodbye to misplaced items and hello to the new system that will have everyone organized in no time!